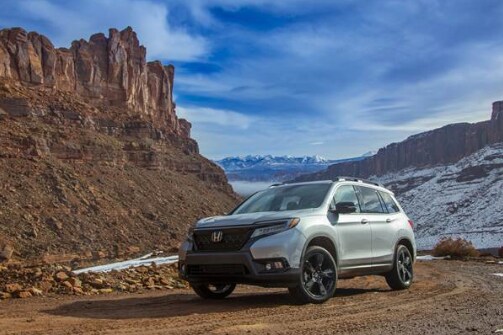 The all-new Passport hit your dealership this past February and since its arrival, has garnered positive attention from the media. Here are the latest reviews.
New Honda Passport Two-Row Crossover Tops All Rivals
Torque News | John Goreham
Honda's new Passport just proved itself superior to the best in the two-row crossover segment. Verdict – The Passport had the best combination of utility and driving pleasure that also comes with a reasonable price tag.
2019 HONDA PASSPORT REVIEW: CALLING ALL WEEKEND WARRIORS!
Automoblog.net |Denis Flierl
Conclusion: The Passport is perfect for the weekend. The benefits of the Passport are numerous, but they will really come to life for those who take their vehicle off-road and need to tow a trailer on the way there.
2019 Honda Passport Test Drive: A little off the beaten path
Fox News | Gary Gastelu
The Passport's blend of on-road comfort with a rugged edge definitely makes it a compelling option for shoppers who want to be ready to turn off beaten path.
The 2019 Honda Passport Proves it's More Than Just a Remake
Forbes | Christopher Teague
It's clear that Honda's on to something with the Passport. The fact that the nameplate has been brought back from the dead and slapped onto something that at least somewhat resembles the original product is impressive enough. The fact that the resulting vehicle is one of the best that Honda's built in over a decade is, as they say, a modern marvel.
The 2019 Honda Passport Is Logically Thrilling
Automobile Mag | Conner Golden
The 2019 Passport is certainly worth a look. This new Honda delivers the goods by doing its job almost perfectly.
2019 Honda Passport: Urban warrior with off-road chops
Road Show | Jon Wong
With an attractive mix of style, function, tech and a welcome blend of on- and off-road performance, this new Passport becomes one of the strongest, most well-rounded entries in a growing segment.
###