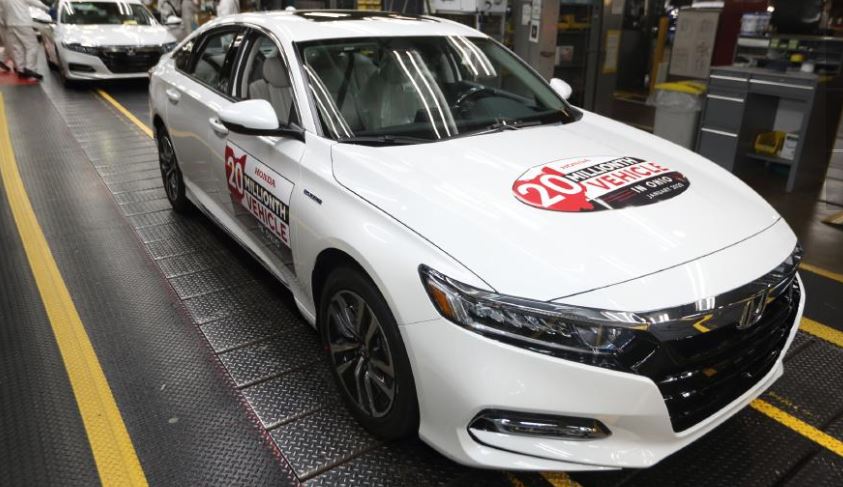 Last month, Honda celebrated it's 30th year of production at the East Liberty Auto Plant in Ohio. Established seven years after Honda came onto the U.S. automotive scene in Marysville, Ohio, the East Liberty factory was designed to handle many different models on the same line of production. The plant has produced close to 6 million cars since opening its doors.
East Liberty Auto Plant Design and Renovation
Designed as a part of the business strategy, the initial investment on the East Liberty Auto Plant was $380 million, and employed 1,800 people, producing 150,000 cars annually. Today the investment represents over $2 billion, employing over 2,800 people and producing 240,000 Honda's annually.

In August of 2019, the new stamping press became fully operational. The new press has a 5,700-ton F-Line servo press with state-of-the-art robotic transferring systems and vision which gives them an incredible way to form aluminum parts and steel in house.
40 Years of Honda in America
In September 2019, Honda celebrated 40 years of manufacturing products on U.S. soil. Honda began its story making motorcycles in 1979, with automobile production beginning on November 1st, 1982 in Marysville, Ohio.
Today, Honda employees over 25,000 people across 12 active plants. In 2018, almost two-thirds of all Acura and Honda vehicles sold in the U.S. were produced in America.
If you want to find out more about the vehicles Honda is producing, visit our
Knoxville-area Honda dealership
today!